Shopping Cart
Your Cart is Empty
Thank you for your business!
You should be receiving an order confirmation from Paypal shortly.
Exit Shopping Cart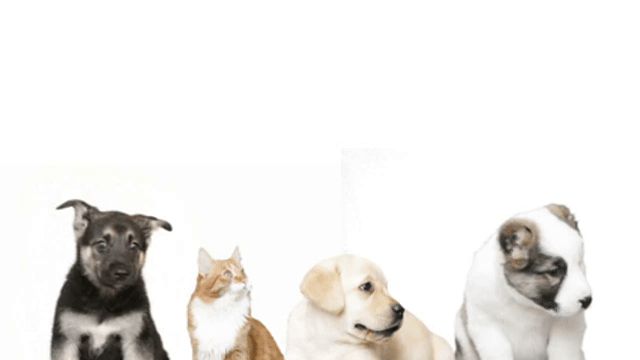 Contact us (407-978-9171)

We then set up a free consultation. An introduction for all of us meet prior to our first pet sit visit.

We discuss your needs and I provide a personalized quote (see pricing page)

You agree to payment terms

You will sign paperwork.

Payment is due on 1st visit.

Service begins - 1st visit you will receive a text that your pets are in our care.

Each day you will receive updates on your pet. We text each day with photos, as well as, leave a visit report in your home.

We thank you for allowing us to love more animals than our own.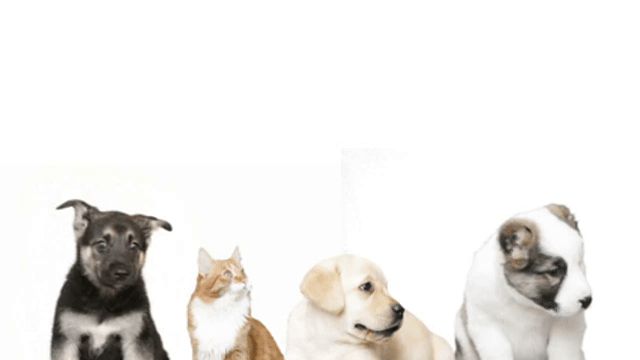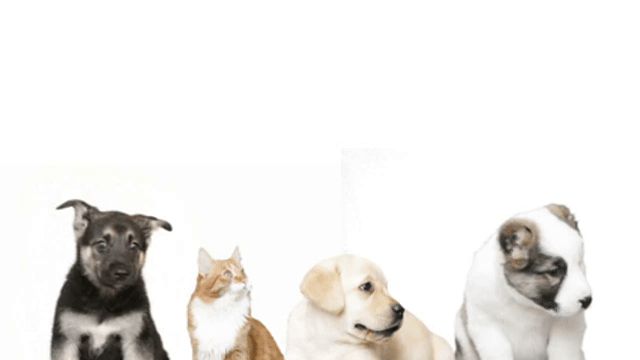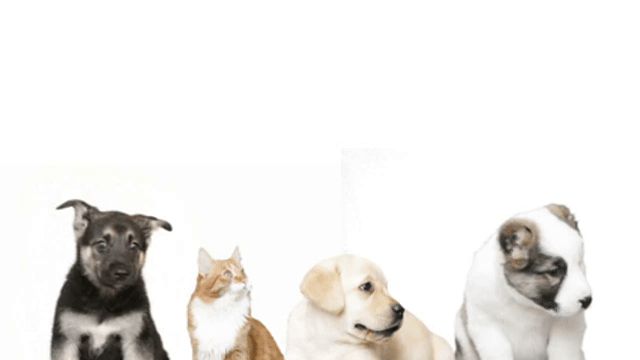 WHY SHOULD I USE A PET SITTER?

Pet sitters provide your pet with loving care in his or own familiar environment. It takes away your pets anxiety of an unfamiliar kennel, and gives you peace of mind. We take pride in providing the best quality of care . We live in the community we serve and own pets ourselves. We are bonded and insured. We are a member of the world's leading organization for professional sitters, Pet Sitters International, who provide us training, certification, and the latest information to help us maintain excellence in pet sitting.

A professional pet sitter will not only come in and play, feed, and walk with your pet, they can keep an eye on their physical and emotional well being. You won't have to worry that your pet will come in contact with other animals whose health status is unknown or be stressed by the sounds of barking dogs in a kennel. A pet sitter can give you updates and pictures and your pet will become familiar with their pet sitter as a trusted friend. We operate 365 days a year.

WHAT KIND OF ANIMALS DO YOU CARE FOR?

We care for dogs, cats, fish and some birds. We do not care for dogs with aggressive behaviors or have a history of biting, fighting, or attacking other animals or people.

WHY SHOULD I HIRE A PET SITTER INSTEAD OF MY NEIGHBORS OR FAMILY?

For many people, a trusted neighbor, friend or family member that is familiar with your pet may work just fine. But consider the burden you are putting on them. Because our family, friends, and neighbors care for us, they find it hard to say "no". But over time, it can strain your relationship, change their plans, and picking up that poop may not be something they are comfortable with! Hiring a professional pet sitter brings you peace of mind that your pet is being cared for as you would want.

I HAVE FAMILY, FRIENDS, OR NEIGHBORS THAT WANT TO HELP WITH A FEW VISITS, IS THAT OKAY?

Paw Fanatic Pet Care cannot be responsible for an assignment where others are sharing the work. If anyone has access to your home during our scheduled dates, we must be notified in advance and we will not be liable or responsible for any damages or lost items. All other individuals that visit the home, we request them to leave a log of their visit.

WILL YOU LET ME KNOW HOW MY PET IS DOING WHILE I AM AWAY?

Yes, Absolutely! We are in the process of implementing pet sitting software that will allow you to receive email in "Real Time". We can currently text you with a picture and brief note to provide you peace of mind.

HOW MANY PET VISITS SHOULD I REQUEST?

Each client has different requirements, we visit dogs between 3 and 4 visits per day and between 1 and 2 visits per day for cats. We will discuss this during our initial consultation.

DO YOU ALWAYS VISIT AT THE TIME WE REQUEST?

We will make every attempt to meet your request. While we understand your pets needs are our #1 priority, we do allow for a two hour window of time to meet your request. This is due to peak times, holidays, emergencies, and scheduling needs. It has been rare that we cannot meet your time request within 30 minutes.

DO YOU PICK UP MY DOG WASTE?

Yes, we do! We do ask for you to dispose of bags. We do not take dog waste bags with us.

CAN I BE ASSURED OF THE SAME PET SITTER EACH VISIT?

We prefer to have the continuity of the same sitter. However, if the sitter is not available, then a fully informed sitter will be available for back up. We not only like to keep our clients happy, we like to keep our sitters happy!

MAY I GIVE MY PET SITTER/DOG WASHER/DOG WALKER A GRATUITY? Absolutely!

WHAT HOURS DO YOU OPERATE MIDDAY DOG WALKS AND DOG WASHING?

We provide this service during the hours of 10:30 am and 1:00 pm Monday-Friday

HOW DO I BOOK MY SERVICE AND WHAT CAN I EXPECT UPON BOOKING?

You can book your service by calling/texting (407-978-9171) or email us at [email protected] We do not have online booking at this time.

Once we receive your request, we will schedule a free consultation.

Our business office hours are: M-F 8am/8pm and Fr-Sat 9am/4pm - No Sunday office hours.

We pet sit every day of the week, including Sunday. There may be times when we are fully booked, so we suggest you book early.

I AM LEAVING IN 2 DAYS, I DO NOT HAVE TIME TO MEET YOU OR FILL OUT YOUR PAPERWORK?

We do require the initial free consultation before caring for your pet. We will be happy to meet you at your home, office, or anywhere that you would be available to complete the necessary paperwork.

DO YOU BOARD PETS IN YOUR HOME?

No, we do not.

I WOULD LIKE TO REFER YOUR SERVICE TO MY NEIGHBOR, DO I RECEIVE ANYTHING FOR THE REFERRAL?

Yes, we are currently working on a referral bonus program and are surveying our current customers to come up with the best program. Please ask us about this during our initial consultation.

WHAT HAPPENS IF MY PET BECOMES ILL?

Your pets health will be taken very seriously. At our initial consultation, you will be required to complete forms related to veterinarian instructions and consent.

WHY DO YOU REQUIRE 2 KEYS TO BE KEPT ON FILE?

Paw Fanatic requires a minimum of two (2) working keys for all client's homes. Owner keys will be kept on file with Pet Fanatic after services. If keys are requested to be returned, a $5.00 drop off fee will be charged. NO KEYS will be accepted under the doormat, hidden on premises, mailed by regular mail, or locked in home on last visit. Garage door openers are accepted in additional to, but not in lieu of keys. Unless keys are provided upon initial consultation, a Key Pick up Charge of $5.00 will be added to client's invoice for time and travel to pick up key(s). We are not liable for the additional safety risk to your home if you ask for us to leave your key on the last visit, leave it in an unsecured location, or return your key by mail.

WHAT INFORMATION WILL I NEED FOR THE INITIAL CONSULTATION?

You can gather information regarding your pets routine, needs, veterinarian, medications, allergies, behavior, illnesses, emergency contact, 2 keys to your home, and any other information you feel we need to know to care for your pet.

WHAT IS THE CONSULTATION FOR?

This free consultation allows all of us to get to know each other. We want to provide the highest quality of service and can do this with knowing everything about your pets routine. You will be completing and signing a service agreement, a pet profile form, a key release from, a pet medication form, a veterinary release form, a pet photo release form, and a bathing acknowledgement/release form and forms related to payment.

MAY I CANCEL SERVICE?

Yes, of course. There is a $5.00 charge if cancelled within 48 hours and a $10.00 charge if cancelled within 24 hours.

WHAT IF I DECIDE TO COME HOME EARLY?

Reservations are made to plan for sitter availability to all customers. Therefore, clients returning home early will be required to pay for the entire booked amount.

HOW DO I MAKE PAYMENT?

All payments are due on our first visit or the 1st of each month if you are on a monthly service. Please see our pricing page for details. We accept personal checks, and all major credit cards; Mastercard, Visa, Discover, American Express and we have a Paypal account.

CUSTOMER SATISFACTION

We are focused on providing a quality service. If for any reason you are not 100% satisfied, we will always be happy to address your concerns. We believe in a long lasting relationship, so our service is only complete when you are completely satisfied. Your feedback is very important to us.

0

/